High Temperature Eye-of-Round Roast
High Temperature Eye-of-Round Roast
Ingredients:
1 beef eye of round roast (make sure that you know how much your roast weighs)
salt and pepper and additional spices to taste
I rub my roast with a combination of olive oil, garlic powder, parsley flakes, celery seed, salt and pepper.  The combination of spices is up to you.
Directions for Roast Perfection:
Preheat your oven to 500 degrees F (260 degrees C).
Season your roast with desired spices and place in a roasting pan or baking dish. Do not cover or add any water to the pan.  I like to place my roast fat up, so the juices flow down through the meat.
Place the roast in the preheated oven. Reduce the temperature to 475 degrees F (245 degrees C). Roast for seven minutes per pound and then turn off the oven and let the roast sit in the hot oven for 2 1/2 hours. Do not open the door at all during this time!  This is KEY!  No peeking!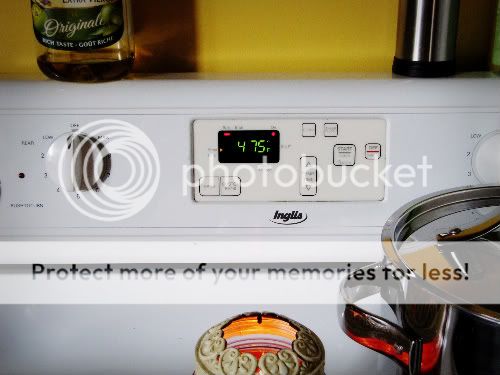 Remove the roast from the oven, the internal temperature should have reached at least 145 degrees F (65 degrees C).
Carve and serve.
Enjoy this juicy, tender, perfectly cooked roast with garlic mashed potatoes, and steamed veggies.  Mmmm.  Sooo good!
Original Recipe can be found here.